This course is for YOU if:
your cabinets are worn and dated
your plain and boring builder-grade cabinets are in desperate need of a makeover
your budget doesn't allow for hundreds, or thousands, of dollars to replace your cabinets or hire a painter
you love a good DIY project that won't break the bank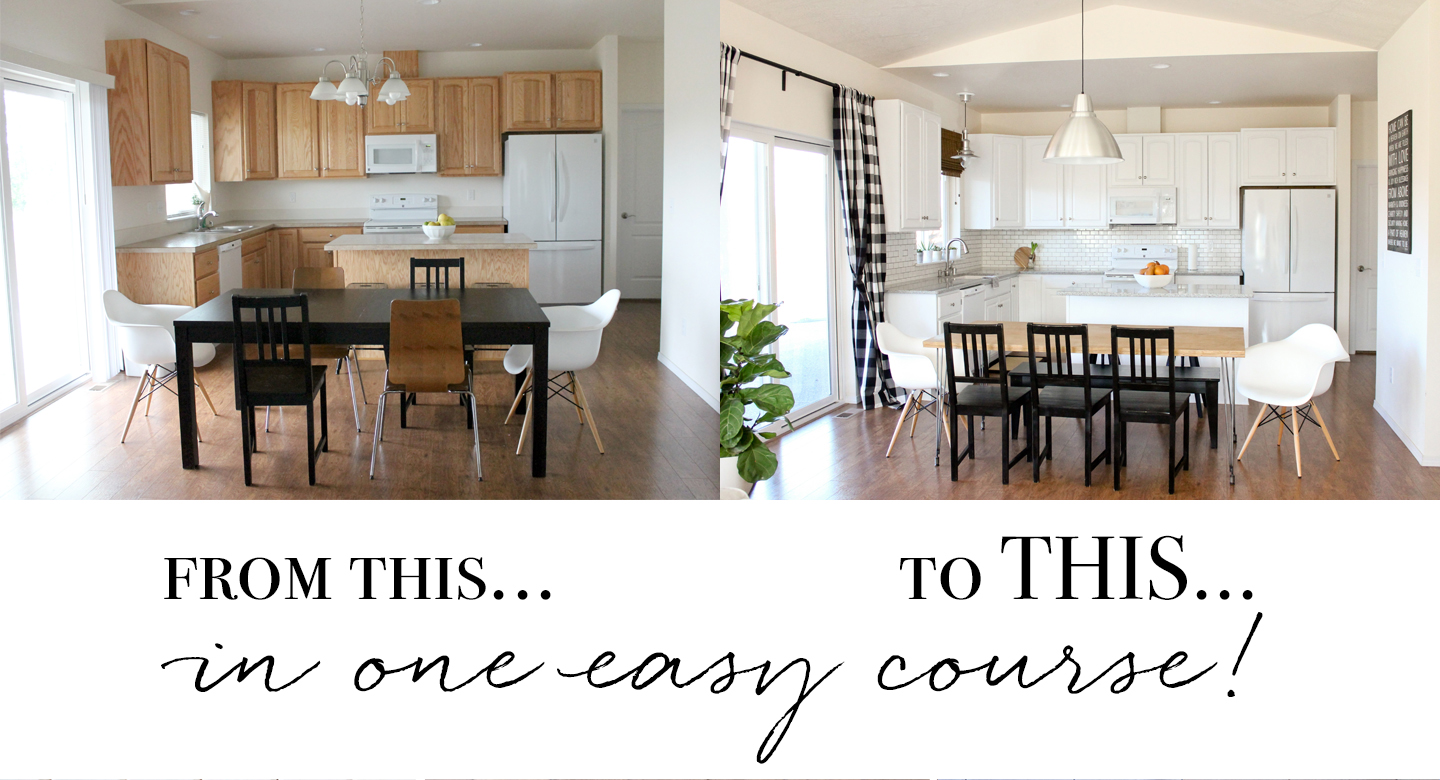 In this kitchen and bath cabinet painting course you will learn:
The essential steps to prepare your cabinets for painting that DON'T include stripping or sanding them all the way down
The affordable tools and supplies we recommend for a budget-friendly experience
How to make your own chalk paint in ANY color (this magical paint is what allows for the limited prep!)
The easy way to paint cabinets using a brush (demonstrated on bathroom cabinets)
The quick and totally gratifying way to paint cabinets using a sprayer (demonstrated on kitchen cabinets)
Our favorite products for sealing and how to apply them for long-lasting new cabinets
...ALL for about the cost of a fancy dinner out.
That's right, you can completely transform your kitchen or bath affordably AND beautifully in about a weekend. Be prepared, though, because you're going to want to update every cabinet in your home when you knock everyone's socks off with your mad refinishing skills!
With BB Frösch, the prep work is limited (you don't have to completely sand or strip off the current finish!), and you can paint WHATEVER COLOR YOU CHOOSE! After all, who wants to be confined to the limited color palette of pre-mixed chalk paint? Not you? We didn't think so...